Letter of Reference – FAA Well Drilling Project
This Letter of Reference is to express my sincere gratitude for a job well done!
Coventina Water, LLC was hired to perform the below work requirement at a FAA Radar facility. They performed the job with very little involvement from staff and no interruption of daily operations. The project was well managed by Coventina Water without any permit violations or cost overruns. The company's management team communicated well with FAA Staff and we were kept abreast of all aspects of the project to include progress reports and pictures.
FN7 ARSR Project Scope:
Perform a pre-bid site visit.
Drill a public supply well with 8 inch steel surface casing and 4 inch steel galvanized casing drilled up to 400 ft. deep according to the SWFWMD requirements.
Install a new 1.5 HP 4 inch submersible pump and control box for three phase 208 VAC.
Install a new bladder tank, pressure switch, gauge, drop and wire.
Install required plumbing and electrical to ensure proper operation to existing system.
6'X6'X4″ slab around the new well location and weld in the 1.5 in coupling for a vent required by the Polk County Health Department.
Provide type II Portland cement to grout in the 4″ casing.
Obtain required County and State permits.
Coventina Water went above and beyond by proposing to remove and old shed with roof damage and install a new protective well shed.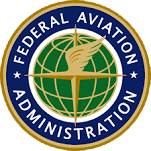 Victor Rivas
Contracting Officer,
Federal Aviation Administration